The Hanania Automotive Group is committed to setting the standard among local dealerships by striving to make a positive impact on and giving back to our community. Our family of dealerships regularly helps individuals and groups throughout the area build a better place to live. Whether through dealership events or volunteer hours donated by our staff members, we are proud to engage in ongoing efforts to improve our community.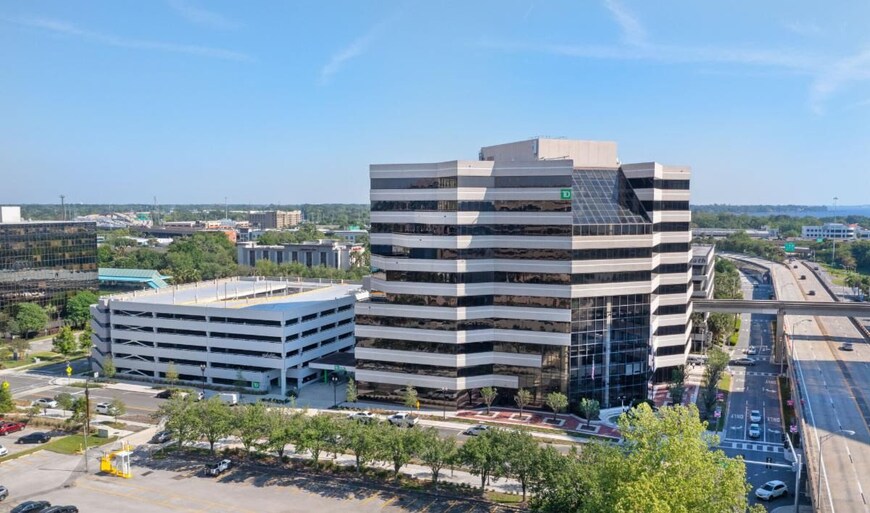 Hanania Completes Purchase of Southbank Office High-rise
Jacksonville-based Hanania Automotive Group owner and CEO Jack Hanania said Aug. 31 he completed the purchase of the former Stein Mart building on the Downtown Southbank for $20.6 million. "We're ready to go to work," Hanania said.
Read the whole article here: https://www.jaxdailyrecord.com/article/hanania-completes-purchase-of-southbank-office-high-rise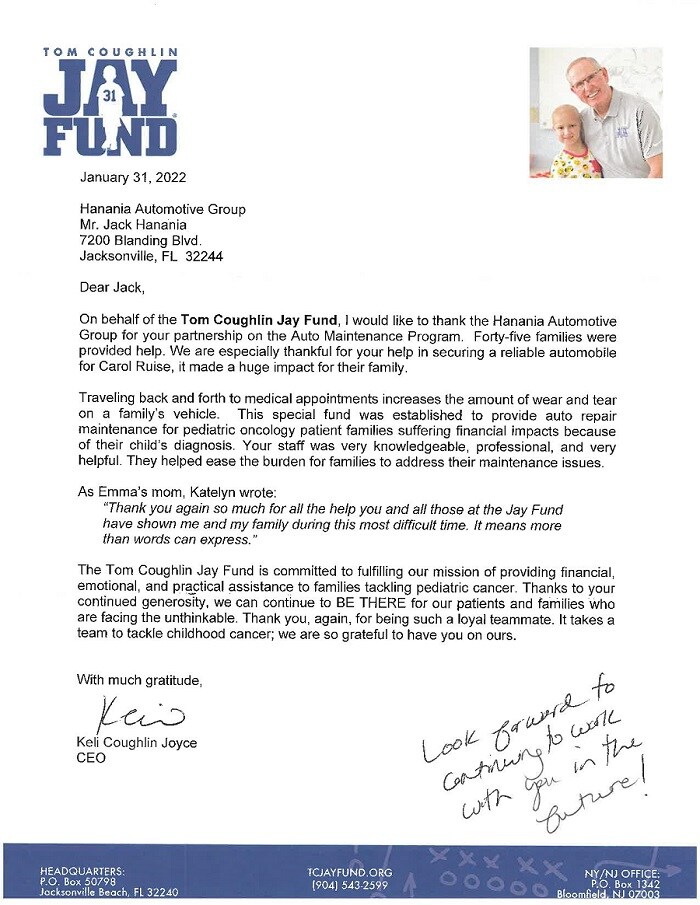 HANANIA AUTOMOTIVE GROUP PARTNERS WITH THE TOM COUGHLIN JAY FUND FOR THE AUTO MAINTENANCE PROGRAM
Working with the Tom Coughlin Jay Fund, the Hanania Automotive Group provided help for forty-five families in need of auto repair maintenance for pediatric oncology patient families suffering from financial impacts because of their child's diagnosis.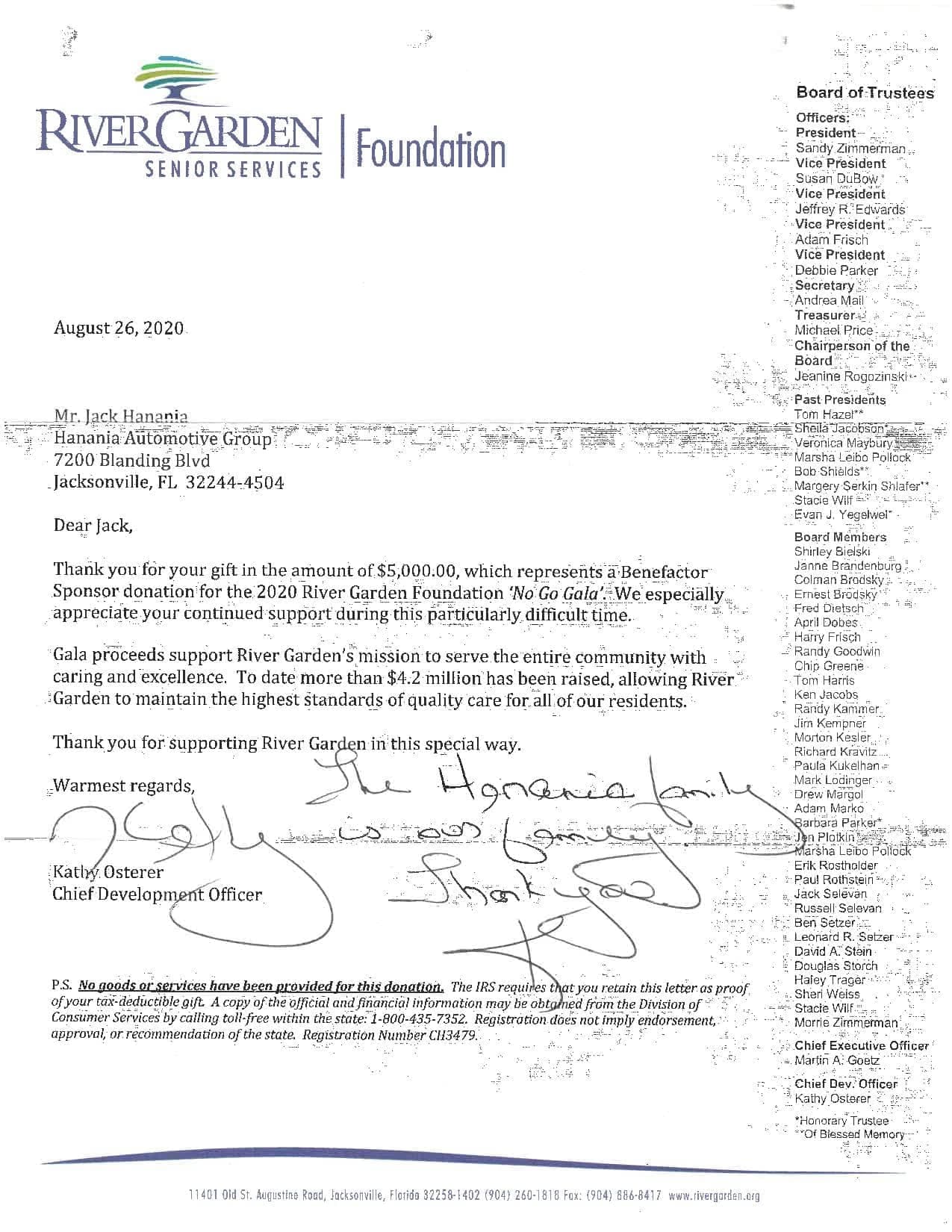 HANANIA AUTOMOTIVE GROUP DONATES $5,000 TO THE 2020 RIVER GARDEN FOUNDATION
We are a proud sponsor of the River Garden Senior Services Foundation's 'No Go Gala" that will help service the entire community. The proceeds from the Gala directly benefit the residents of the Home and help to bridge caused by the annual loss of $1 million caused by Medicaid.
HANANIA AUTOMOTIVE GROUP DONATES $8,800 TO THE PAT TILLMAN FOUNDATION
The Hanania Automotive Group recently announced that they would donate a portion of every vehicle sold at their Jacksonville and St. Augustine dealerships on February 15th and 16th to the Pat Tillman Foundation. After a successful event, Hanania is proud to announce that the total donation was $8,800.
It was Hanania's privilege to help provide a Christmas Luncheon to the hard-working Jacksonville Sheriff's Office.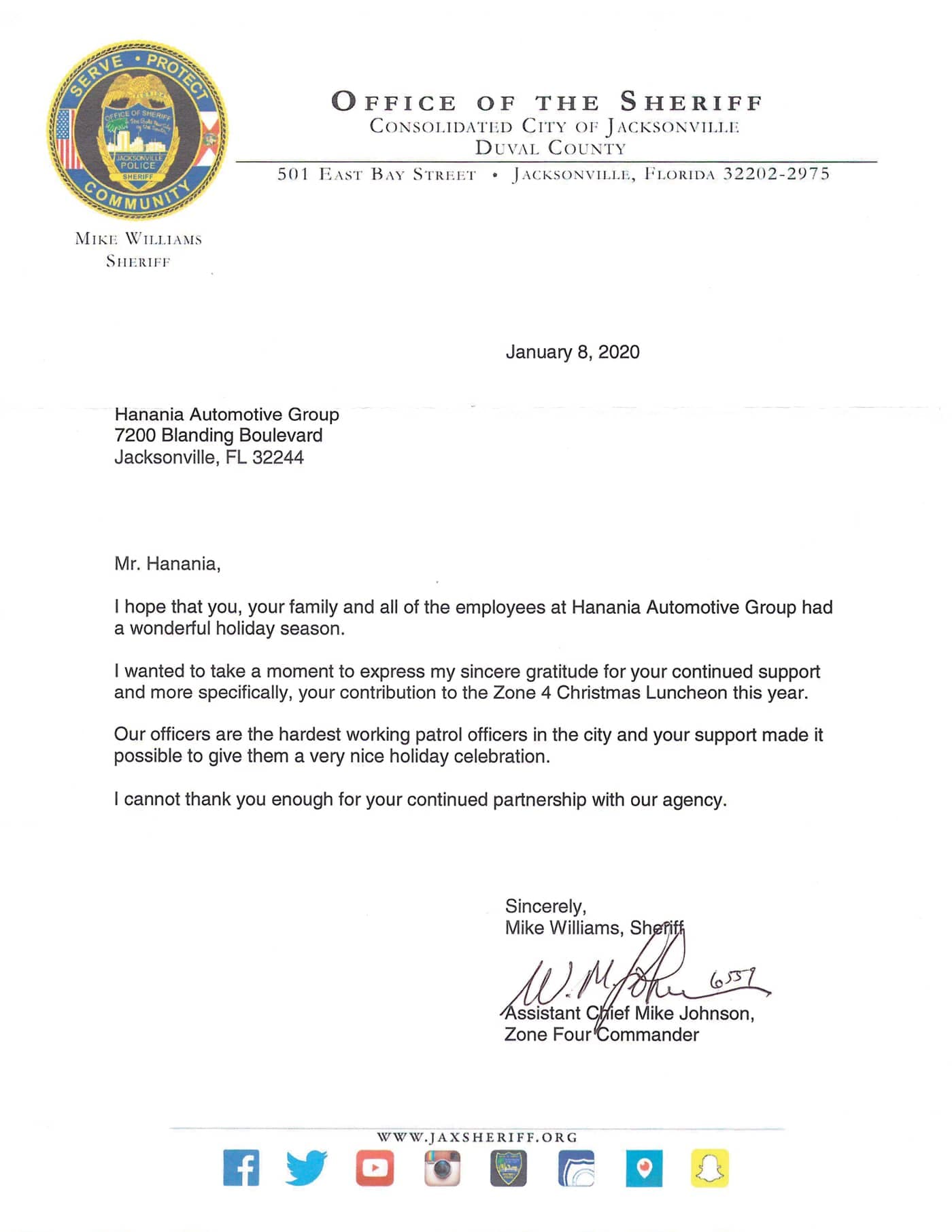 October 13, 2019 was Hanania Day at TIAA Bank Stadium for the Jacksonville Jaguars vs New Orleans Saints. As the NFL celebrates their 100 year anniversary and the Jaguars celebrate their 25 year anniversary, Hanania is also proud to celebrate 25 years of doing business in and giving back to the Jacksonville community.
Signed Lithographs were presented to Jack Hanania by Captain Michael Connor, Commanding Officer of NAS Jax, for our support as Title Sponsor of the 2018 NAS Jax Air Show.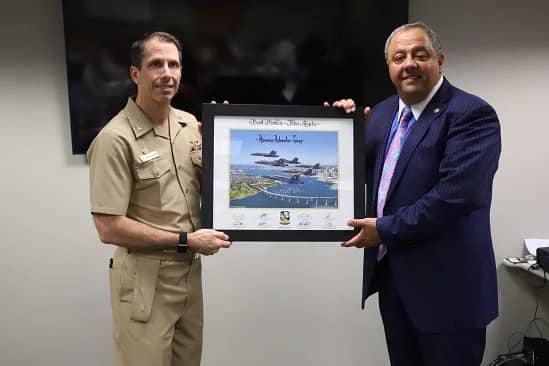 October 21, 2018 was Hanania Day at TIAA Bank Stadium for the Jacksonville Jaguars vs Houston Texans. As part of Hanania Day, CEO/Founder Jack Hanania was proud to present a check on field to the USO for $25,000.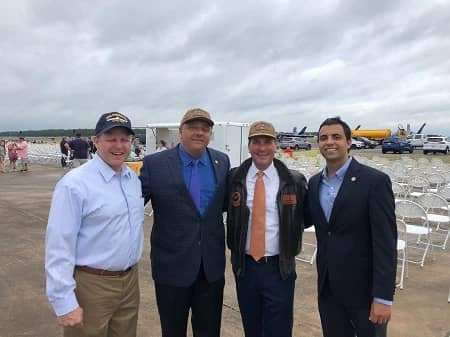 Expectations were high and the high-flying acts surpassed all of them at the NAX Jax Air Show on October 27-28, 2018. Among the Hanania Automotive Group's many community sponsorships is Presenting Sponsor of this spectacular annual event at Naval Air Station Jacksonville. Hanania was well represented by (L-R) Sam Odom, Chief Financial Officer; Jack Hanania, Founder/CEO; Captain (Ret.) Howard Wanamaker, Chief Strategy Officer and Jack Hanania Jr, Director of Operations. A crowning touch was a sky-writing display thanking Hanania for their participation and support.
The Hanania Automotive Group and our family of dealerships are proud sponsors of the Jacksonville Jaguars. Our stores regularly host events, such as meet and greets, that bring Quarterback Blake Bortles into the local community, making him accessible to loyal customers and fans.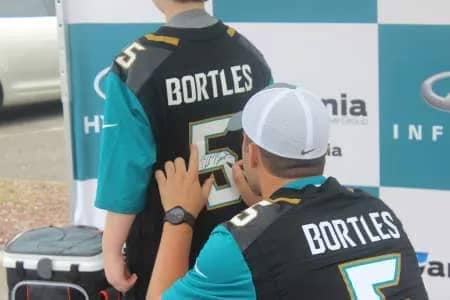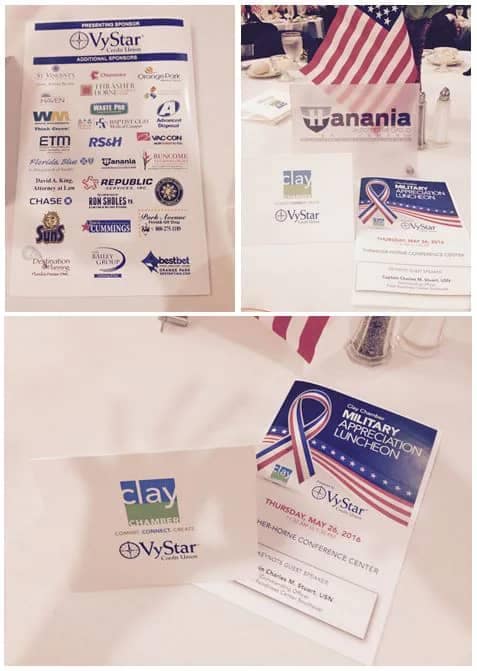 Military Appreciation Luncheon
The Hanania Automotive Group is proud to have been able to sponsor such a wonderful event as the Clay County Chamber Military Appreciation Luncheon!
Book Donations for Duval County Public Schools
Betty Burney, Duval County Public School Board Member with Jack Hanania. The Hanania Automotive Group donated 2,000 Jack's Packs Backpacks and raised more than $6,000 as part of the Read It Forward initiative.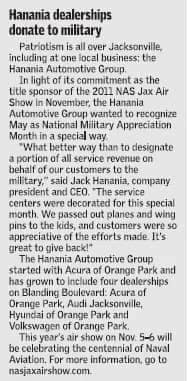 On behalf of over 700 service customers, the Hanania Automotive Group was able to support and donate to our military!