AcuraLink, available on select Acura vehicles for sale at Acura of Orange Park in Jacksonville, FL, close to Daytona and St. Augustine, lets you control some of your Acura's features using your smart devices. The range of features included in your vehicle's AcuraLink will depend on its model, model year, and trim level; however, you could be able to track your vehicle's maintenance, have peace of mind when you travel, enjoy additional comfort and convenience, and boost your driving experience.
Let the Vehicle Health Report send monthly reports to your inbox about your vehicle's status.
With the Automatic Collision Notification, if you have an accident, a live agent will contact you to check on you and get help sent to you.
Use the Remote Start & Stop in the app to start the engine and heat up or cool down the cabin before you get in.
The app's Personal Concierge lets you make hotel, restaurant, or airline reservations and send the confirmations and destination navigation to your vehicle.
Check with the Driving Feedback feature to get helpful tips on how to improve your driving score to reduce vehicle wear and tear and boost fuel efficiency.
Browse Acura of Orange Park's entire new Acura inventory right now on our website and find out which models have this innovative feature. Contact us when you find the model you want to test drive!
MAINTAIN PEAK PERFORMANCE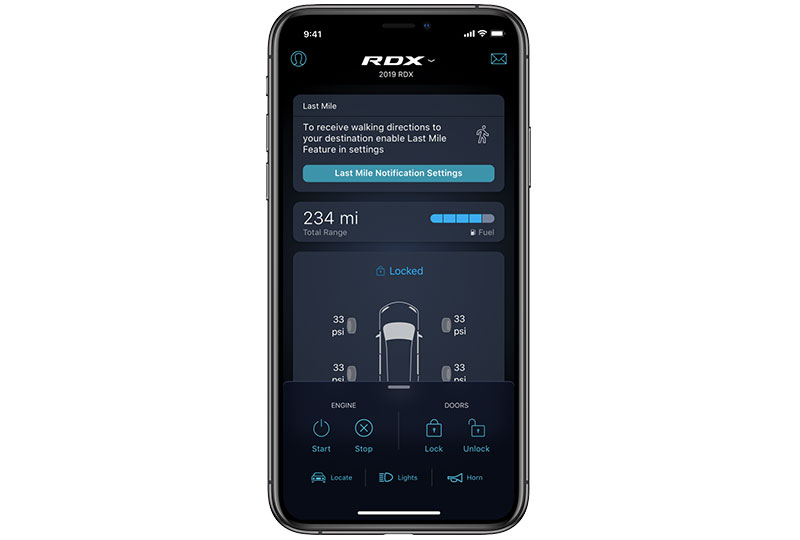 DASHBOARD
View up-to-date mileage, fuel level, and oil life readings for your vehicle.

VEHICLE HEALTH REPORT
Stay ahead of the curve with monthly reports of your vehicle's status delivered to your inbox.

SEND DESTINATION
Search for a destination on your smartphone and send directions to your vehicle's navigation system.

LAST MILE
Receive walking directions to your final destination right when you get out of your Acura.
STAY AHEAD AND TRAVEL WITH CARE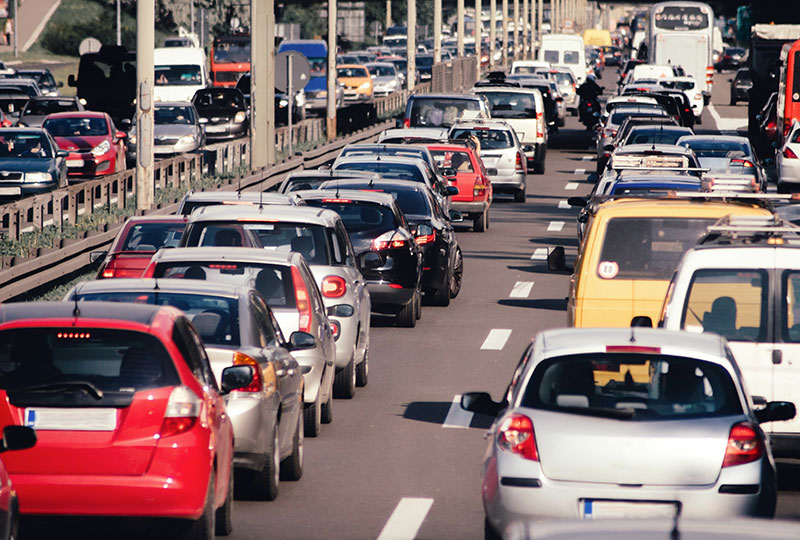 AUTOMATIC COLLISION NOTIFICATION
A live agent will reach out and check on you and request that help be sent in the event of a collision.

ENHANCED ROADSIDE ASSISTANCE
Get 24/7 assistance for towing services, jump-starting, tire changes, fuel delivery, and more.

EMERGENCY CALL
In case of emergency, our trained agents are ready to deliver priority attention and request that help be sent.

PERSONAL DATA WIPE
Remotely reset your navigation system back to its default state and clear any stored information on it.
COMFORT AND CARE WHEREVER YOU GO

REMOTE START & STOP
Get comfy by cooling down or warming up your car ahead of time.

SECURITY ALARM
Receive timely alerts when your vehicle alarm is triggered.

AMAZON ALEXA SKILL
Control vehicle features using Alexa!1

REMOTE LOCK & UNLOCK
Use your smartphone to lock and unlock your doors.

FIND MY CAR
Locate your parked vehicle's location right on your app.

GEOFENCE ALERT
Keep tabs on your vehicle's location with alerts that notify you when it enters or leaves a designated area.

STOLEN VEHICLE LOCATOR
Help find your stolen vehicle. The system uses sophisticated technology to assist the authorities with finding your Acura.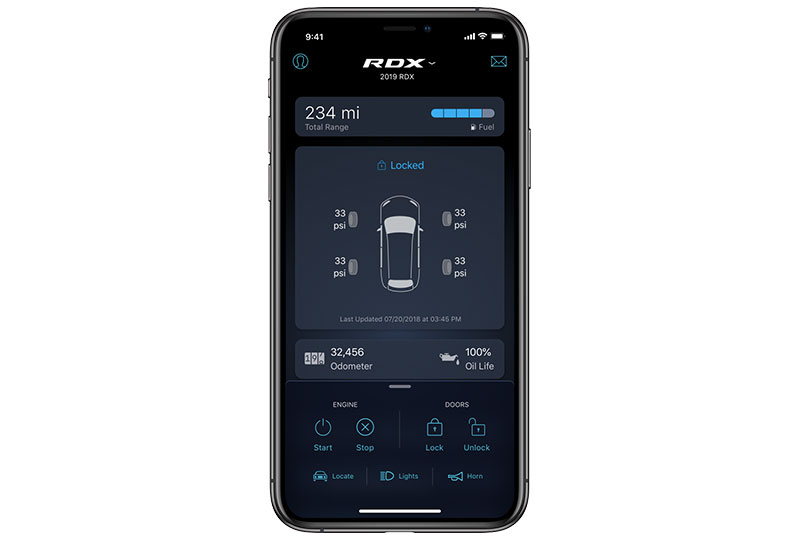 CONNECT WITH A CONNOISSEUR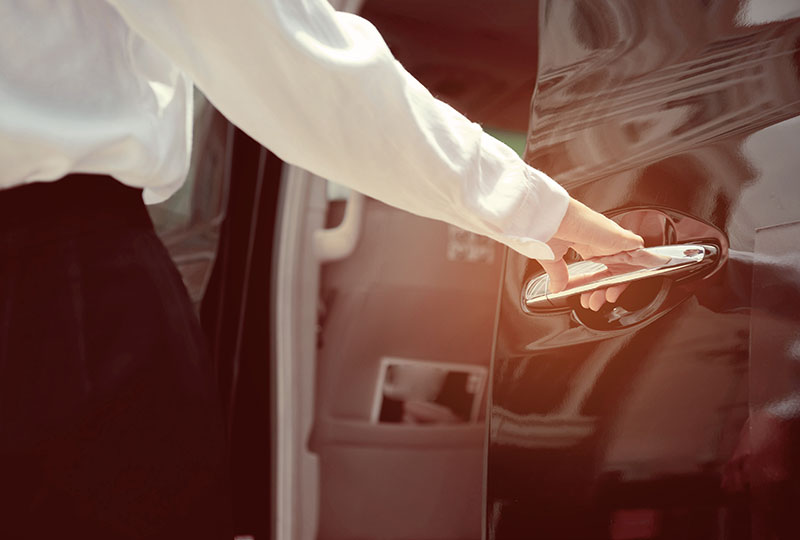 PERSONAL CONCIERGE
Enjoy the luxury of a concierge to make hotel, restaurant, or airline reservations and send confirmation and navigation information to your vehicle.
OPTIMIZE YOUR DRIVING EXPERIENCE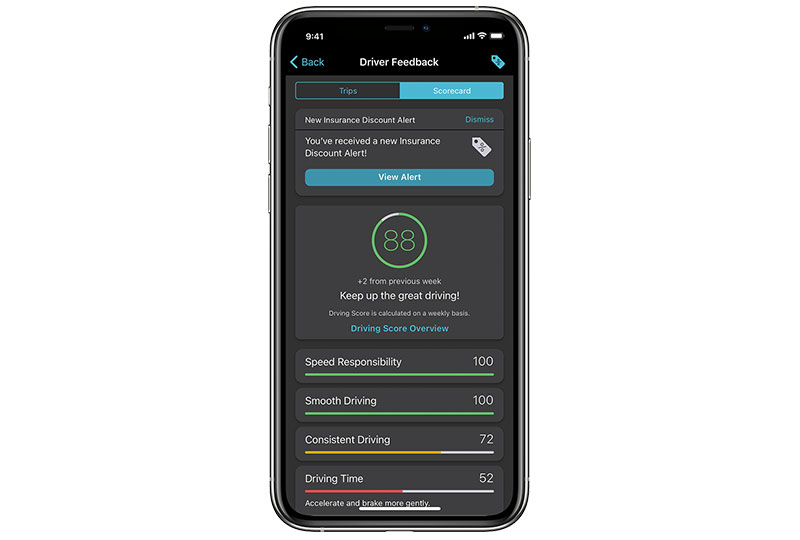 SCORECARD
Each time you drive your vehicle, the AcuraLink app will capture your driving data and calculate a 'Driving Score' based on distance, driving times, driving conditions and more. The better you drive the higher you score.

LEARN DRIVING BEHAVIOR
Knowledge is power. AcuraLink Driver Feedback provides you with trip details and a driving score so you can understand your driving behavior to prepare you for the road ahead.

DRIVING FEEDBACK
You will receive useful tips to improve your driving score that may reduce wear and tear and increase fuel efficiency.

INSURANCE DISCOUNT ALERTS2
Based on your driving score, you may qualify for Insurance Discount Alerts.