2023 Acura Integra Has Arrived at Acura of Orange Park

What's New About the 2023 Acura Integra?
The 2023 Acura Integra at Acura of Orange Park in Jacksonville, FL, close to Daytona and St. Augustine, reintroduces the iconic sports sedan over 30 years after the original's debut. This car returns as a sleek, five-door compact with a frameless Diamond Pentagon grille that boasts a sporty presence. When Acura unveiled the prototype in November 2021, it revealed an exterior painted Indy Yellow Pearl as a throwback to the 2000 and 2001 Type R's Phoenix yellow, along with yellow Brembo® brake calipers peeking out behind the 19-inch, split-five spoke, matte-finish, Shark Gray wheels. The performance under the hood will be just as bold as its exterior. A turbocharged, 1.5L VTEC® 4-cylinder will come paired with an available 6-speed manual transmission for owners who want the ultimate control over their drive.
Order Your 2023 Acura Integra at Acura of Orange Park Beginning March 10, 2022
The 2023 Acura Integra will be available to begin ordering at Acura of Orange Park on March 10, 2022. Contact us today, and we can keep you up-to-date on all the latest developments with this vehicle.
FEATURES
Crafted With Passion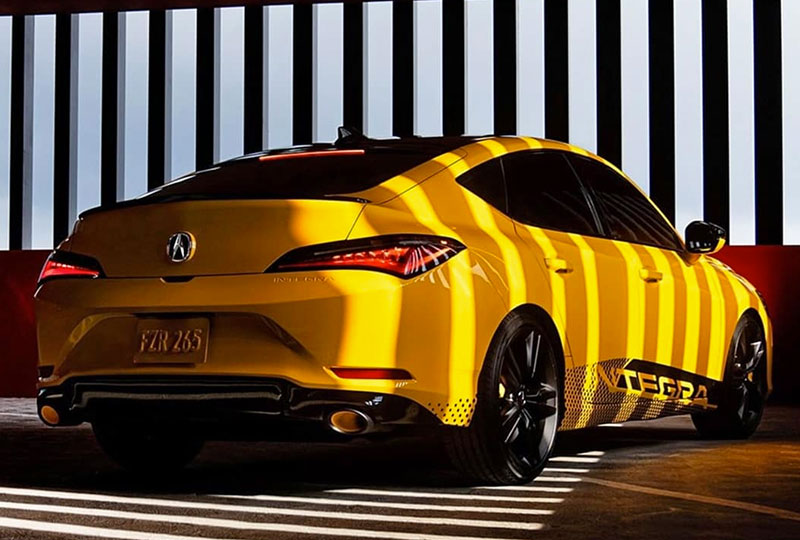 Over 30 years ago, the Integra hit the streets fueled by passion and youthful energy. That same spirit of the original premium sport compact returns as a bold 5-door design to deliver legendary emotional performance with versatility. Coated in Indy Yellow Pearl, the Integra Prototype pays homage to the Phoenix Yellow of the legendary 2000-2001 Integra Type R.
Distinctly Integra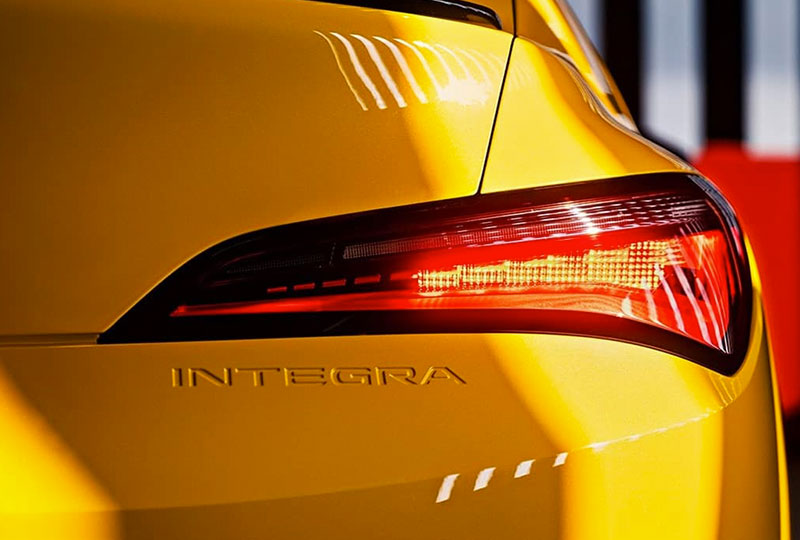 The evocative silhouette of the bold 5-door liftback design features an aggressive sloping roofline for a dramatic and distinct coupe-like road presence.
Performance Design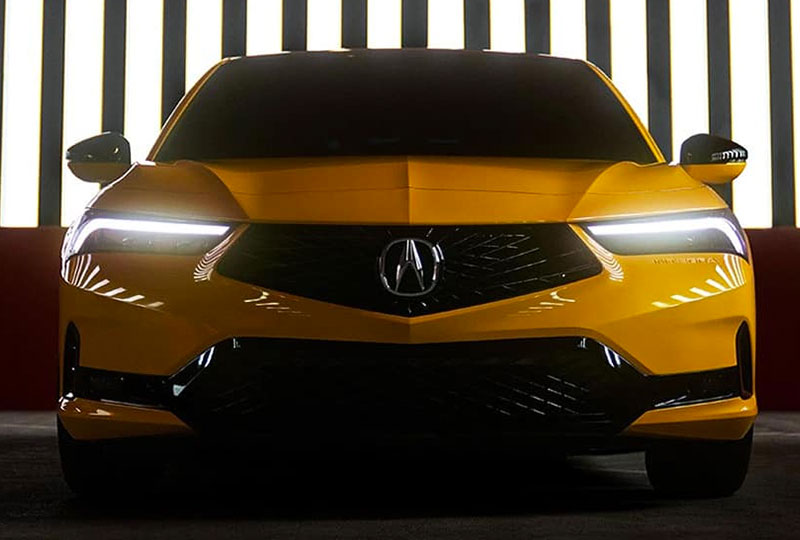 The new Diamond Pentagon grille features a frameless open grille design that is functionally grounded in performance and visually bold with confidence.
Driving Spirit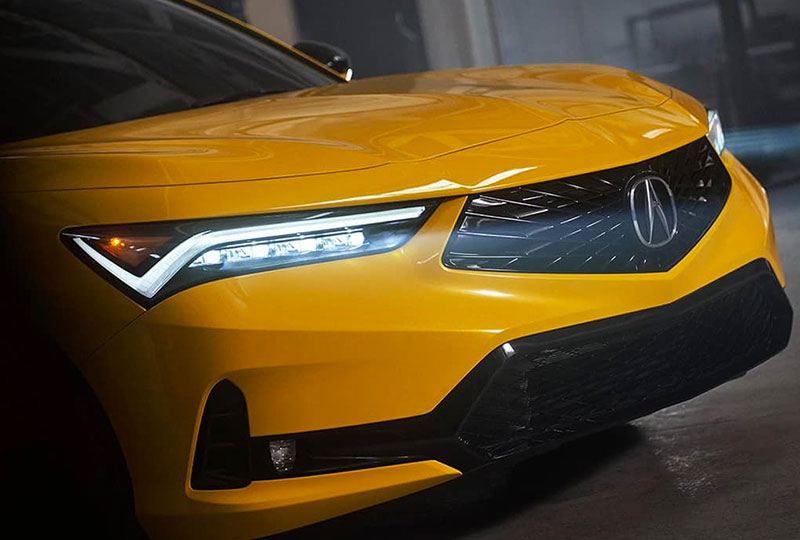 The Integra Prototype is propelled forward by a VTEC® Turbo engine, the first-ever factory turbocharged engine for an Integra. With an available 6-speed manual transmission and limited slip differential, there is no shortage of exhilaration as you row your own gears in full control. Performance isn't just a goal, it's the language we speak.